About
Bryan Hood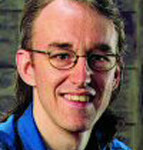 I was born in to a middle class family in 1964 in Regina, Saskatchewan, Canada. My father was an atheist and my Mom was a Roman Catholic (to which I was also baptized into). I like to think my early years were quite normal but looking in retrospect they were anything but normal. What I remember the easiest are the forests we visited on our annual summer camping trips. I looked forward to these times away from school.
Mom and Dad would be parked outside of the school, with the camper fully packed. The last school bell rang announcing I was free for another summer vacation. I would run out of school and jump into the truck. A quick check to ensure that I did not leave anything in school and we were off for the mountains. The mountains were like a breath of fresh air for me.
Throughout school my grades were a constant average to below par. One of the main reasons was because I am a phonetic speller. At times, only I could decipher my writing. Even now as an adult being a phonetic speller is still a challenge. I finished all the required grade schools classes and even completed high school with an equivalency diploma. I mention this part of my early years to show the capacity to succeed that we all have. I then went on to write and publish 2 books. If you have a challenge that may limit you, just try to keep on trying. You may not come in first but you will succeed in the end.
As a young adult while sitting in my apartment a thought stirred an old memory that was tucked away a long time ago. The question this memory stimulated then led me on an unforgettable journey. A lot of those experiences I experienced (and their explanations) became book 1 "A Moment with Eternity". You can get your free 6 chapters by joining the Friends Of Eternity community.
It then took me many years after the original experiences I went through to find the people, courses and places that helped me to understand more of what happened.
Along my journey so far I have participated in numerous consciousness raising workshops and activities. The more noted ones included: Huna, Crystal-Gemstones, Shamanism, Re-birthing Breath Work, Holotropic Breath work, Qi Gong, Tai Chi, Introduction to Ericksonian Hypnosis, Bio-energetic's Orientation, Therapeutic Metaphors. I also attended the 22nd Annual SSF-IIIHS International Conference (a 10 day International Conference on metaphysics) held in Montreal, Quebec. Reiki Level 1, Level 2 and part of Level 3. Training in mediumship.
I have completed two classes that were part of the Continuing Nursing Education Program at SIAST (Saskatchewan Institute of Applied Science and Technology) in Regina, Saskatchewan. The first was Healing Touch 1 – April 1997 Instructor: Ruth Lamb, RN, MScN. The second was Therapeutic Touch – May 1997 Instructor: Sherry McDonald, BScN.
Professional History:
I have authored 4 manuscripts (that are now available as E-Books, E-booklets (ereports) and a soft cover book). They are: A Moment with Eternity, Transformational Thoughts, How to Make a Personal Meditation Journal and Meditation Made Easy. The e-books and reports are in the electronic PDF format. The e-book, "A Moment with Eternity" is now available in paperback.
Provided intuitive readings and or energy work for others.
Participated in and also have led meditation group sessions for over 8 years.
I have also served on the initial Regina, Canada Reiki Center Board of Directors.
Services Provided:
Over the years I have provided: Reiki Treatments, Private Consultations, Healing Touch and Therapeutic Touch Treatments, Guided Meditation Sessions, Metaphysical Consultation, Spiritual Development Coaching, training and mentoring.
I continue today to work at bringing forth the truth and helping those I can along the way.